Create & Drink Cold Alkaline Water
The best and last water bottle you will ever need! The Insulated DYLN Bottle is a 950mL ergonomic double-walled vacuum insulated bottle that alkalizes your water within 15-20 minutes and keeps it cool for up to 24 hours.
Alkaline, Antioxidant & Hydrogen Water
Double-walled vacuum insulation
The Insulated DYLN Bottle keeps the water cold for up to 24 hours.
Maximum Volume
The DYLN Bottle holds 950mL (32 oz) of alkaline, antioxidant water.
316 Stainless Steel Interior
The highest quality surgical-grade non-magnetic, stainless steel available.
Flexible Handle
Flexible handle designed for effortless no-clunk carrying.
Patented Ergonomic Design
The sleek and stylish shape of the DYLN Bottle fits perfectly in your hand and is lightweight.
Alkaline Water
Increases the pH up to 9+ and reduces the ORP to less than -150 to create alkaline antioxidant water.
VitaBead Diffuser
The replaceable Diffuser used to create alkaline antioxidant water has a 315 refill lifespan.
BPA-Free & Liner-Free
Because the stainless steel does not leach, there is no interior liner. The bottle is also free of any BPA or plastic.
Diffuser Removal Tool
The new and improved Tool helps you remove and insert your VitaBead Diffuser for cleaning or replacement.
Customer Reviews
Customer Reviews
Write a Review
Ask a Question
Filter Reviews:
bottles
water
taste
purchase
bottle
Dyln
water bottle
water cold
03/19/2020
Eliatha
United States
Best Invention Ever!
This Was the best purchase I've ever made! I got the blue and black insulated bottles back in September and my boyfriend and I love them! We do not go anywhere without them including out to eat. After drinking my alkaline water everyday for so long, nothing else compares to the taste and the results I've gotten. My body stays hydrated and it's a noticable difference from when I drink regular water. Also I lost my job at one point and wasn't able to purchase a replacement diffuser for a few weeks after my diffuser needed to be replaced. So my water wasn't alkaline anymore and my body went back to how it used to be before DYLN. My face started randomly breaking out again (I didn't even realize the water was the reason my skin was clear in the first place). I was always super thirsty, and I felt a slight decline in my health. But once I was able to buy a new diffuser the alkaline water fixed me back up within a few days! I learned my lesson and I will always have extra diffusers because I can't live without my alkaline water! Thanks so much DYLN!
01/11/2020
Robert P.
Canada
Don't read this review!!
I warned you... I know you're gonna feel ridiculous that you haven't already bought the best water bottle on the market and that you could have been drinking the cleanest tasting water with super high pH levels that does your body good! Now forget feeling shame that you've waited this long and do your body and yourself a favor and get a DYLN bottle! Go on... get going... stop reading and hit the purchase button!! Now..... do it now!!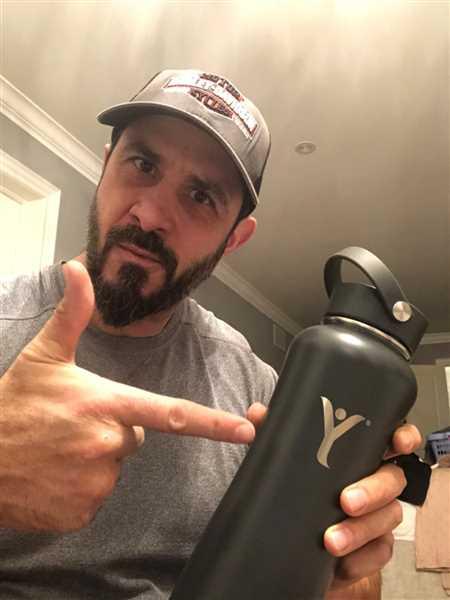 06/03/2020
Steven J.
Australia
Amazing!
Brilliant product. Stylish and well constructed. I take the bottle with me everywhere as I can't go back to drinking tap water. The water tastes delicious and my energy levels have been noticeably increased!
06/02/2020
Janissa N.
United States
Me gusta mucho
El sabor del agua es muy rica y fresca, mantiene el agua fría por mucho tiempo.
06/02/2020
Kaffie H.
United States
Great water bottle!!
Gave as a gift,but I have one of my own that is amazing. Love the color of the item also. The only reason I did not give this review 5 stars is because it took 3 weeks for my order to arrive.
05/29/2020
Alexandra h.
United States
Love it
love using my bottles. Never tasted water soo good and great tasting before. The product is definitely worth the price and money.
We love it.
A friend of mine recommend alcaline water for my acid reflux. I look for something that I can bring with me where I go. DYLN fits all my needs. I dont use plastic bottle anymore. I dont need to buy alcaline water by case. Im happy with my purchase . I can take this wherever I go. And no.more acid reflux for me.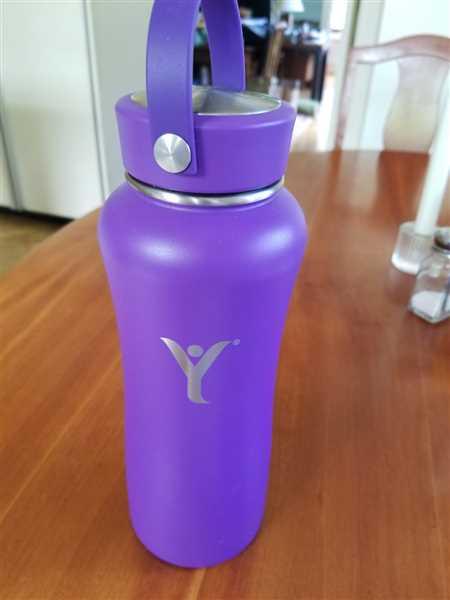 Frequently Asked Questions
What are the VitaBeads made of?
The VitaBeads are a proprietary blend of all-natural minerals - containing magnesium, tourmaline, zinc, and silica.
How do I know when to replace my Diffuser?
Each VitaBead Diffuser will last about 315 refills, equivalent to creating 300 litters of alkaline water. You are able to
register
your DYLN Insulated Bottle to track your usage and be reminded when it's time toreplace. This way, you can focus on staying hydrated and we'll do the accounting!
How long does it take to alkalize the water?
The Bottle will start alkalizing the water immediately, and takes approximately 15-20 minutes to reach an optimal level of more than 8.5 pH.
How do I remove the VitaBead Diffuser?
Each Bottle comes with a Diffuser Removal Tool to easily remove the diffuser for cleaning or replacement. Go
here
to view the simple 4 step process.
How do I clean the DYLN Bottle?
The Insulated DYLN Bottle is not dishwasher safe. Instead, we recommend hand washing your DYLN Bottle and cap.
Do I have to use filtered water with the DYLN Bottle?
The Insulated DYLN Bottle was designed to enhance water by creating alkaline antioxidant water. Since the Bottle does not filter water, we recommend using water that is already clean enough to drink.
How much water can the DYLN Insulated Bottle hold?
The new Insulated DYLN Bottle can hold 950mL or 32oz of water in volume.
What is the DYLN Insulated Bottle made of?
The Insulated DYLN Bottle is constructed with a 316 surgical-grade stainless steel interior — the highest quality food-grade, non-magnetic, stainless steel available that has superior corrosion resistance, while having a more durable 304 stainless steel on the exterior. Because the stainless steel does not leach, there is no interior liner. The bottle is also free of any BPA or plastic.
How long will the bottle keep my water cold?
The Insulated DYLN Bottle keeps the water cold for up to 24 hours.